2018 Back to School Program
On August 11, 2018, members of the union participated in our annual back to school program for deserving children. They joined Constable Alan Rosen, of the Harris County Constable Pct. 1 Office, and gave out hundreds of backpacks and school supplies. It was a huge success, with hundreds of children being able to be assisted. We will be participating in another event this next Sunday, so if any members want to be involved, all help is appreciated.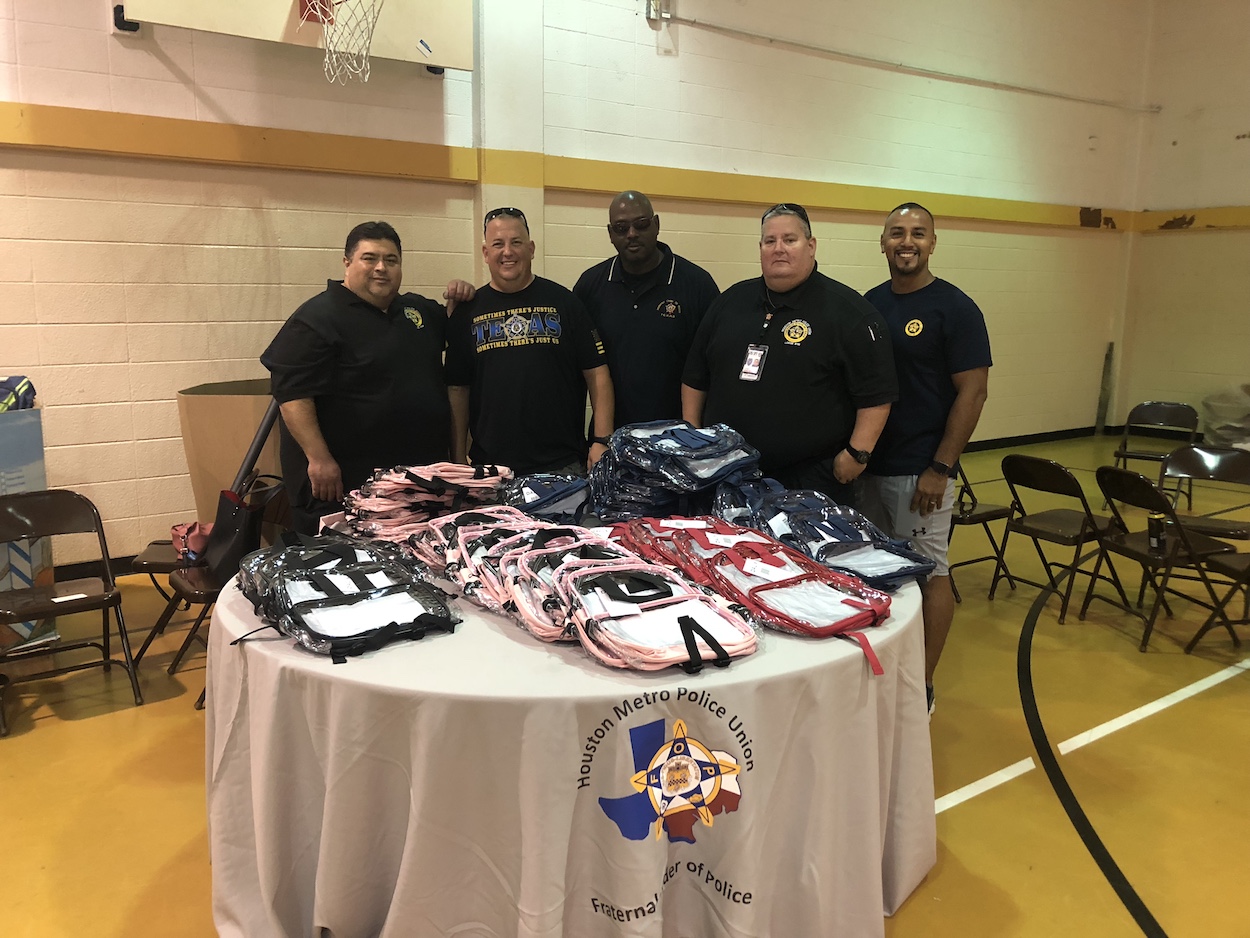 We will be having another "Back to School" school supply project going on this Sunday, August 19, with Paul Wall and other local activist, as we bridge the gap between the community and law-enforcement. If you can come out and volunteer for a few hours, that would be great. Please contact any boardmember for more details. Thank you, have a safe day!